Children of Members Scholarship Winners
Ohio's Electric Cooperatives awarded 24 scholarships to outstanding high school seniors in its annual Children of Members Scholarship competition. Students from member households representing each of the Ohio-based electric distribution cooperatives competed for $44,200 in scholarships. A panel of independent judges reviewed applications and conducted interviews with the students.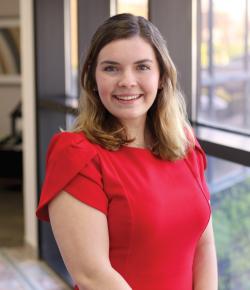 First place: Sara Newsome, South Central Power Company
Ranked first in her class at Hillsboro High School, Sara is accomplished academically and personally. Sara is a member of the National Honor Society and student council, serves the local homeless shelter and humane society, and has earned an Associate of Arts degree. After graduation, Sara plans to study psychology and neuroscience in college with a focus on pre-law. One of her high school instructors commends Sara's ambition, curiosity, and desire to understand how and why concepts connect.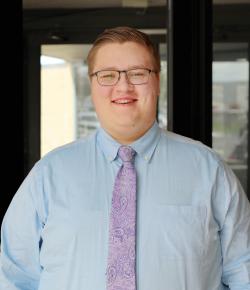 Second place: Owen Van Horn, Paulding Putnam Electric Cooperative
Owen has ambitions to study physics, astrophysics, and astronomy in college, and has spent his high school career fine-tuning the skills and character traits needed to be successful. Within his community, Owen has served the St. Jude Youth Ministry and St. Vincent de Paul Society, participated on the 4-H Board of Directors and student council, and was active with Emerging Rural Leaders and Saints & Scholars. One of his instructors says, "Owen embodies the values of hard work, integrity, leadership, and scholarship."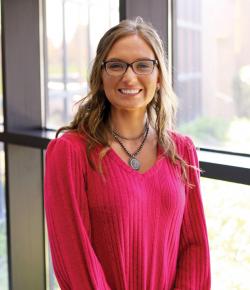 Third place: Carrie Rhoades, Darke Rural Electric Cooperative
An agriculturalist at heart, Carrie has been heavily involved in 4-H, FFA, and the Darke County Fair, and plans to follow her passion to college where she will study agricultural communications and agribusiness. During high school, Carrie has excelled in public speaking competitions and advanced English courses. Carrie's English teacher says, "She is an excellent student with lots of energy and ambition, and I have no doubt that her academic and personal goals will be achieved."
Other Winners
Ben Olenick
Butler Rural Electric Cooperative
Megan Westbrook
Holmes-Wayne Electric Cooperative
Elyse Wilson
Pioneer Rural Electric Cooperative
Aiden McDougal
North Central Electric Cooperative
Lily James
Mid-Ohio Energy Cooperative
Jessi Cramer
Carroll Electric Cooperative
Bailey Barnette
Buckeye Rural Electric Cooperative
Jared Bradford
Lorain-Medina Rural Electric Cooperative
Caridad Dupote-Fosnot
Union Rural Electric Cooperative
Sarah Garretson
Frontier Power Company
Alyssa Heinrichs
Midwest Electric
Cheyenne Hill
Logan County Electric Cooperative
Kaitlyn Mull
The Energy Cooperative
Grace Schroeder
North Western Electric Cooperative
Jack Sears
Consolidated Cooperative
Morgan Shupert
Adams Rural Electric Cooperative
Sheldyn Stewart
Guernsey-Muskingum Electric Cooperative
Mason Stottsberry
Washington Electric Cooperative
Sydney Swisher
Hancock-Wood Electric Cooperative
Morgan Welch
Firelands Electric Cooperative
Leah Whitford
Tricounty Rural Electric Cooperative
Congratulations to all participants