One in eight women will be diagnosed with breast cancer during their lifetime. Even in the abstract, it's a staggering statistic, but for Julie Hohenstein, a Pioneer Electric Cooperative member, and her family, it's a harsh reality. 
On April 12, 2022, Hohenstein was given the news no one ever wants to receive: She had cancer.
Hohenstein, who lives in Troy and is married with three children, considers herself fortunate in that she had a strong support system to lean on.
"I was lucky they found it early, and I have a great support system," she says. "Not everyone is that fortunate."
As another source for support, Hohenstein's surgeon's office introduced her to Pink Ribbon Girls, a nonprofit organization that provides healthy meals, rides to treatment, housecleaning services, cancer education, and peer support to breast cancer and gynecological cancer patients and their families — independent of age, stage, or socioeconomic status — and is free of charge.
Pink Ribbon Girls serves five regions: Dayton, Cincinnati, and Columbus in Ohio; St. Louis, Missouri; and the Bay Area in California. The organization's sights are set on expanding their reach to other regions throughout the country, to ensure that no one has to battle breast or gynecological cancers alone.
As Hohenstein can attest, breast cancer affects more than the individual — it affects the entire family.
"My husband is retired, so I didn't need help with transportation, but I did sign up for the meals and housecleaning kits," says Hohenstein. "The meals were huge for us. They weren't only for me, but for my family too — and that's wonderful."
Among other factors, food and ride insecurity continue to drive increased need for those battling breast and gynecological cancers. Across all regions, Pink Ribbon Girls has experienced significant increases in clients signing up for services and the use of those services. 
"While research is incredibly important, Pink Ribbon Girls works to provide the tangible support those battling cancer need right now so that they can conserve their energy and simply focus on fighting for their lives," says Heather Salazar, CEO of Pink Ribbon Girls. "In the beginning, we served just four families. Today we're serving families in 243 ZIP codes in Ohio alone. And the numbers are on the rise; we saw a 33% increase in clients in the first six months of this year compared to the same time frame last year." 
In 2021, the nonprofit provided more than 150,000 meals, 16,000 rides to treatment, and 1,000 housecleaning kits to clients and their families throughout all regions. In addition, more than 2,000 individuals participated in peer support and educational opportunities provided by Pink Ribbon Girls.
In the Ohio regions, Pink Ribbon Girls provided nearly 80,000 meals, 9,000 rides to treatment, more than 600 housecleaning kits, and over 1,000 instances of peer support and educational opportunities.
"I am beyond grateful that they reached out to me and for the support they provided," says Hohenstein.
More than breast cancer
"Before all of this started for me, I thought Pink Ribbon Girls was solely a breast cancer organization," says Amy Wiford, a Pioneer Electric member. "It was a pleasant surprise to find that there was a local organization that supported those of us with gynecological cancers as well."
Wiford, who first began experiencing symptoms in September 2021, was diagnosed with stage 3 ovarian cancer following a radical hysterectomy in October 2021.
When symptoms began, Wiford, a former nurse, knew something was very wrong.
"The scariest part for me was not knowing," says Wiford. "When I started having symptoms, I was very aggressive in getting treatment right away." 
Worse yet, Wiford had to wait a month before she could have surgery due to the overwhelming demand for beds during the COVID-19 pandemic.
"I didn't have any family history of ovarian cancer," says Wiford. "I actually had very few risk factors."
During her fight, Wiford relied most heavily on her family to care for her son and provide meals, cleaning, and transportation — which led her to Pink Ribbon Girls.
"At the time I was diagnosed, my son was 15 months old," says Wiford. "I chose to be a single mom, and they were my biggest supporters with taking care of my son and myself." 
Wiford says her sister encouraged her to reach out to Pink Ribbon Girls. Although she had seen their vehicles dropping patients off at the cancer center frequently, she was reluctant to reach out to Pink Ribbon Girls, but was so glad when she finally did.
"My sister really pushed me to reach out to Pink Ribbon Girls, but I remember thinking, I'm 38, I'm young, I'm independent, I'm successful, I don't need to reach out and rely on other people," says Wiford. "That was a big area of learning and growth for me."
One of the main services Wiford utilized during her treatment was Pink Ribbon Girls' meal service. 
"I didn't realize that my nutritional intake was so poor, prior to receiving their services," says Wiford. "Knowing I had something healthy and convenient to eat, specifically when I wasn't feeling well after treatment, was a huge relief for me."
She also received a cleaning supply kit from the nonprofit, which she says was extremely beneficial, as her family helped her keep her home clean, especially during the pandemic.
"Their tagline is, 'No one travels this road alone,'   " says Wiford, "They absolutely live that out. They are a golden nugget — we are fortunate to have them local to us."
Following numerous rounds of chemotherapy treatments from November through February 2022, she is now also considered cancer-free. She will see an oncologist every three months for the next two to three years.
"Experiencing both a cancer diagnosis and having my son during the pandemic was very isolating for us," says Wiford. "It made me appreciate simple things like getting out in the community and being around people again."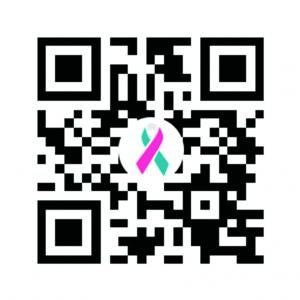 If you or someone you know is battling breast or gynecological cancer and would like to request services, or if you are interested in getting involved, attending a fundraising event, or making a donation, you can find out more about Pink Ribbon Girls at www.pinkribbongirls.org.