Apple Cinnamon Monkey Bread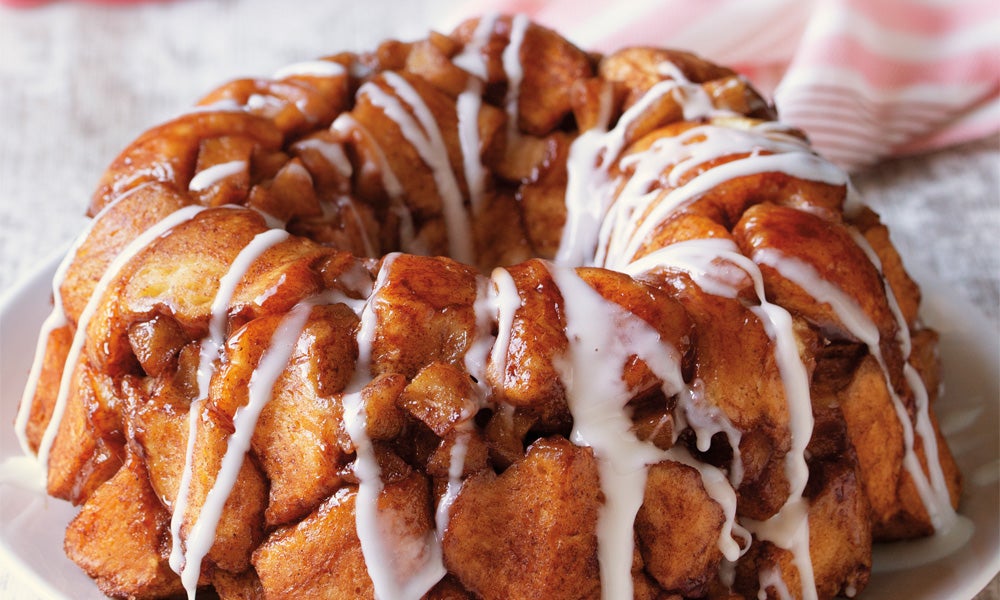 Preparation time
15 minutes
Ingredients
2 tablespoons
ground cinnamon
2
16.3-ounce cans buttermilk biscuits (refrigerated tubes)
2
large tart apples (peeled and chopped)
Instructions
In a large bowl, mix granulated sugar and cinnamon. Cut each biscuit into 4 pieces and add to the bowl with the cinnamon and sugar, along with the apples. Toss many times to coat.
Heat oven to 350 F. Transfer coated biscuits and apples into a greased bundt pan. Pour butter evenly over top, then press down lightly on the top. Bake 40 to 45 minutes or until golden brown across top and a toothpick comes out clean. Cool 10 minutes, then run knife around edge of pan to loosen. Place heatproof serving plate over pan and flip over. Slowly loosen pan from bread. Whisk together powdered sugar and milk into an icing. Drizzle icing over bread. (If icing doesn't drizzle easily, add a little more milk.) Bread is easy to serve and eat — just pull apart into chunks with your hands!
Notes
Per serving: 556 calories, 22 grams fat (10 grams saturated fat), 15 milligrams cholesterol, 1,237 milligrams sodium, 84 grams total carbohydrates, 4 grams fiber, 8 grams protein.