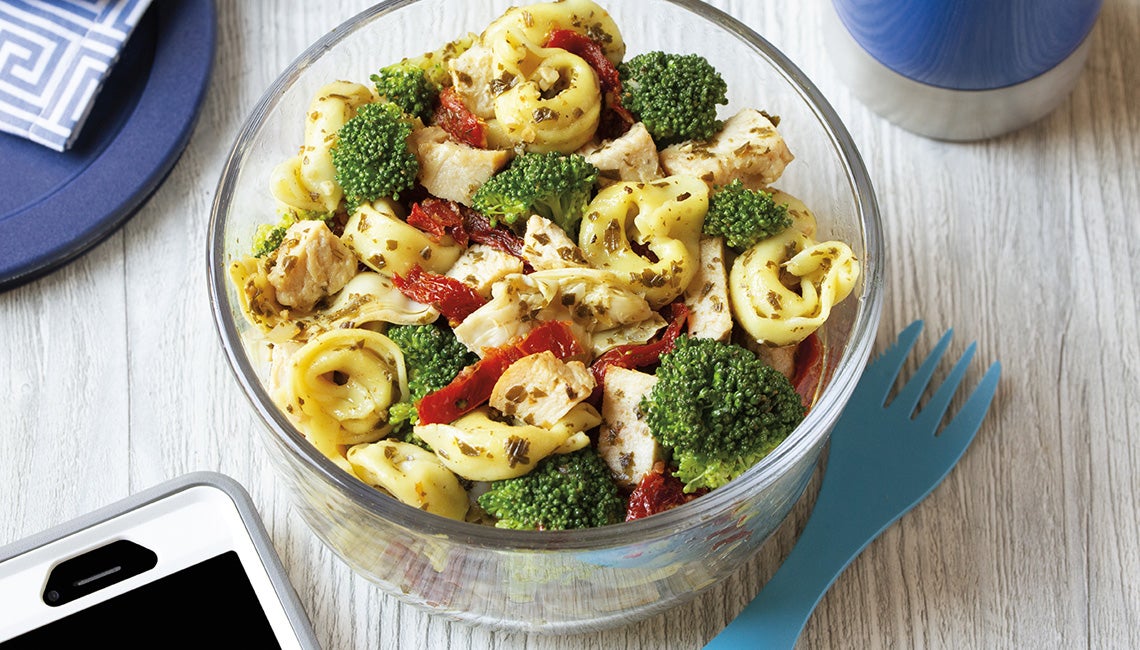 If you prefer eating a different lunch every day, this recipe can be made in small batches. Simply keep the tortellini, grilled chicken, artichoke hearts, and even the broccoli in the freezer until you're ready for another batch. The open jars of pesto and sun-dried tomatoes will last for quite some time in the fridge.
Preparation time
10 minutes
Additional Ingredients
1 lb
cooked chicken breast (diced)
14 oz
quartered artichoke hearts
7 oz
sun-dried tomatoes in oil (drained and sliced)
Instructions
Prepare tortellini according to package directions. Throw the broccoli in with the tortellini a few minutes before the tortellini is done. Quickly drain and rinse with cold water in a colander. Shake excess water off and transfer to a large bowl. Coat tortellini and broccoli with pesto, then mix in remaining ingredients. Eat hot or cold. Store in fridge for up to a week.
Notes
Per serving: 675 calories, 27 grams fat (6 grams saturated fat), 104 milligrams cholesterol, 848 milligrams sodium, 69 grams total carbohydrates, 12 grams fiber, 44 grams protein.